Download or upgrade to the latest BuddyDo for new features!
Android: 2.7.15
iOS: 2.7.15
Web Interface
New features:
-Comment section available when you apply to join a community. Likewise, if you are a community owner and wishes to invite others to join, each invitation has a comment section for better communication!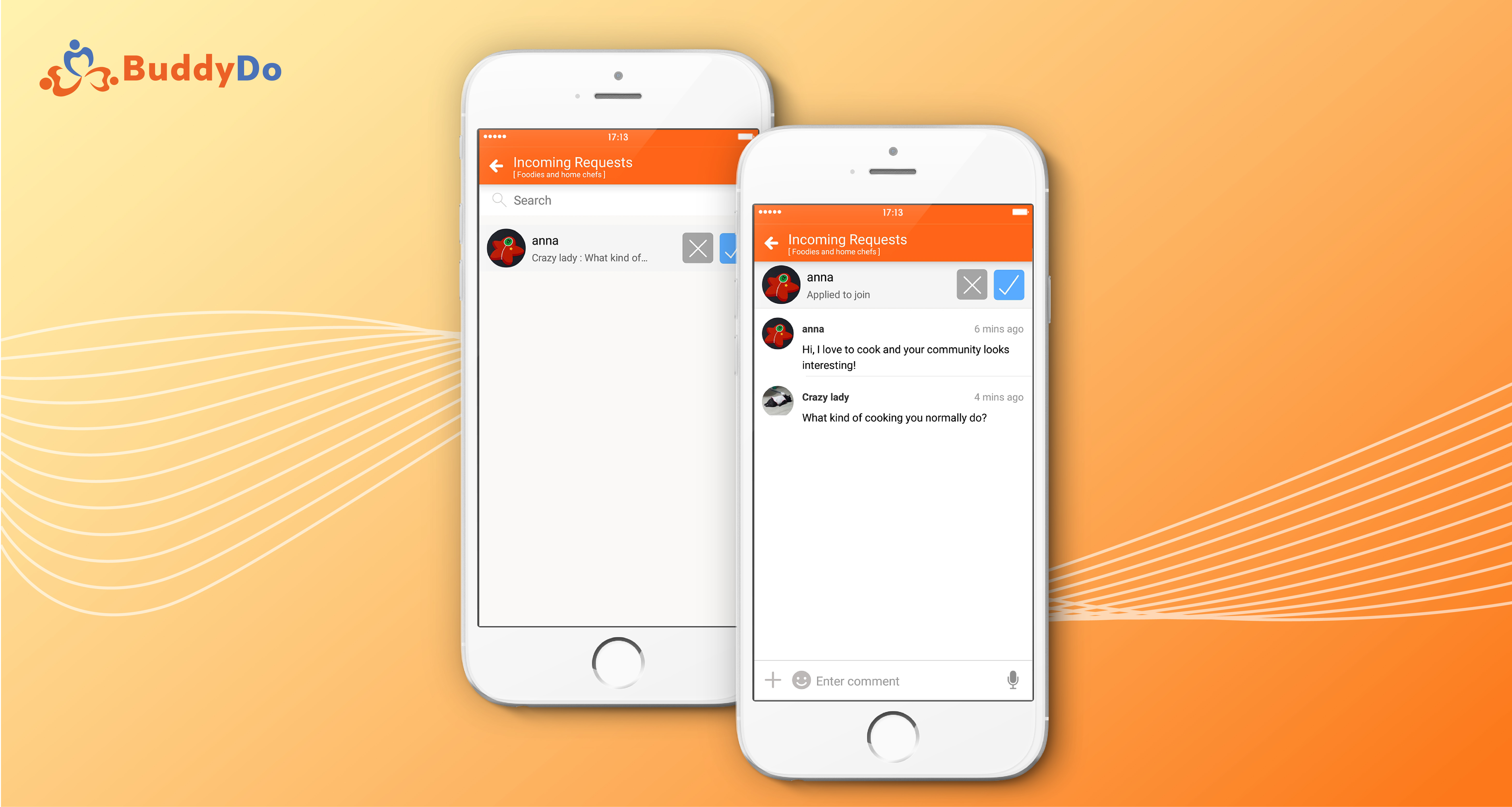 -Search function available for chat content. Enter a keyword and the result will include the chat records that contain the keyword! This allows you to locate an important message faster!
-BuddyDo added a settings icon on the Do page for quicker access. This applies to community and groups!
Check out our new features today!