BuddyDo added new functions in 3.3 including calendar in Dashboard and export expense records using mobile device!

Dashboard Calendar
BuddyDo added calendar in Dashboard so you can see all the tasks, events and polls related to you cross groups and buddies in one glance!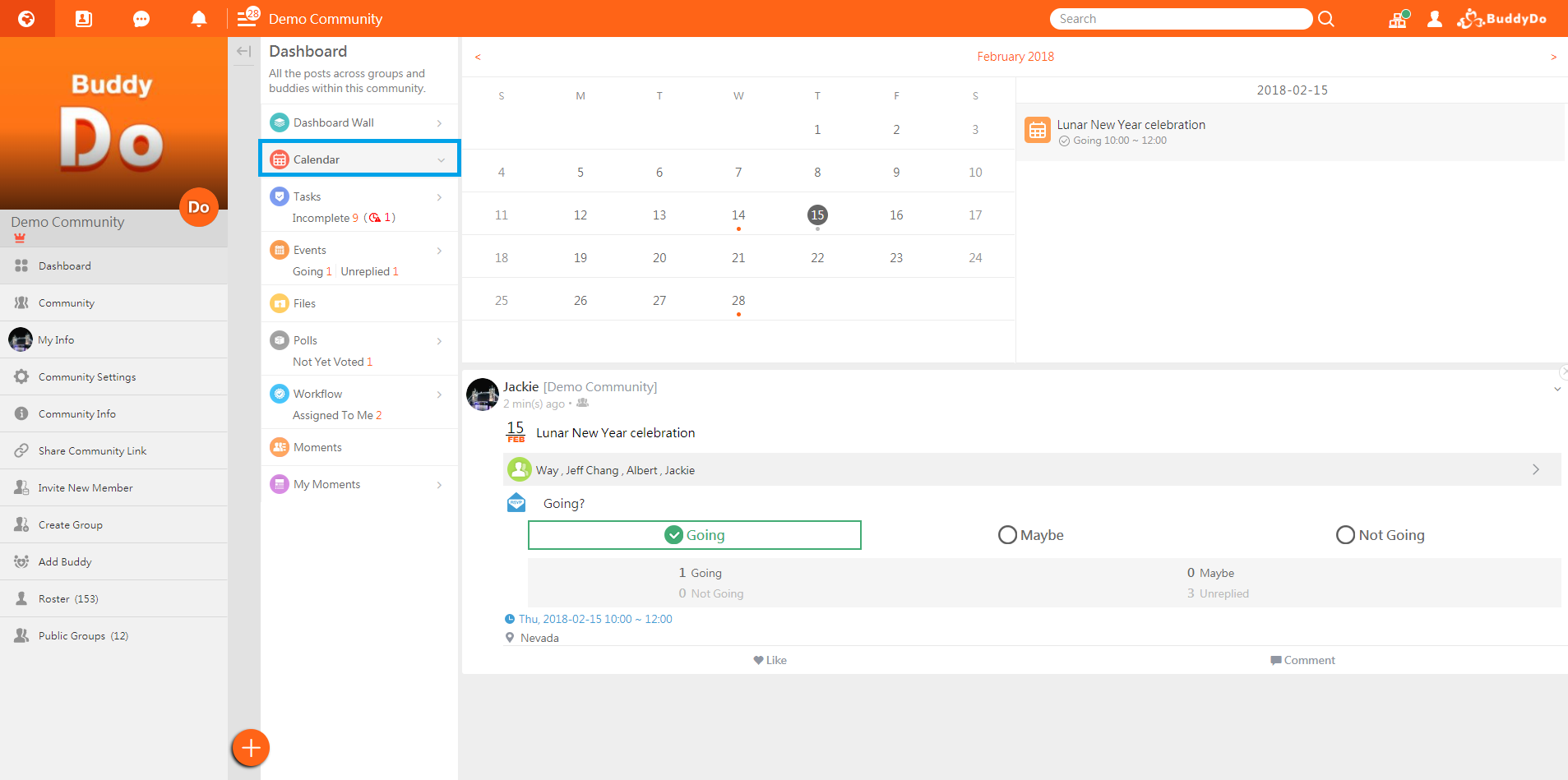 Export your expense records
Using your mobile device, go to My Expenses in Expenses, click the orange pencil button at the bottom right and click Export PDF!

Google Play (Android): BuddyDo 3.3.26 and above
App Store (iOS): BuddyDo 3.3.25 above
Try our web interface!
Like us on Facebook!
We provide function tutorials and interesting articles every week!